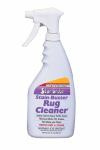 Halı kir, leke temizleyici. Deniz dostu, 650 ml.
Halıdaki yağ, gres, evcil hayvan leke ve kokularını giderir. Tüm halı çeşitlerinde güvenle kullanılabilir. Yüzeyde yapışkanlık hissi veya matlaşma izi bırakmaz, sonradan oluşabilecek kirlenmelere karşı direnç oluşturur. Kullanımı kolaydır; sadece püskürtün ve silin.
$ 16.66 (VAT including)
97.64 TL (VAT including)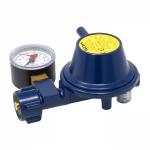 GOK Marine Gas Regulator with Gauge
GOK Marine Gas Regulator with Gauge.

Low pressure regulator specifically designed for the harsh salt environment of sea craft. Supplied complete with a pressure gauge so you can leak test the complete gas system and it will show when gas is running low. CE0036. Conforms to EN 128...
€ 67.38 + VAT
Click here for more.