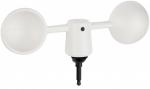 Vaavud Mjolnir Anemometre
Vaavud Mjolnir anemometre, ücretsiz Vaavud aplikasyonu sayesinde akıllı telefonunuzu ileri teknoloji meteorolojik bir alet haline getirir. Tasarımı profesyonel kap anemometreden esinlenilen ürün, cep dostu ve daha dayanıklı olması için 3 yerine 2 kap kullanılarak üretilmiştir. 2-20 m/s arasında (iPhone 5S ve üzeri modellerde 24 m/s ve bazı Android telefonlarda 48 m/s'ye kadar) +/- % 4 hassasiyetle kesin rüzgâr ölçümü sağlar.
€ 25.80 (VAT including)
155.49 TL (VAT including)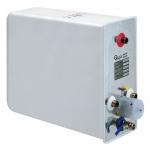 Quick Nautic Boiler BX 16
Quick Nautic Boiler BX 16

Quick Boilers made by high quality materials and it has long service life. Produces not water from the 220V AC power or (+/-%10) engine heat exchanger's water. Tank ais stainless steel. Produces hot water from the electric element, that is...
€ 710.17 + VAT
Click here for more.