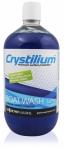 3M™ Marin Ekstra Güçlü Ovalama Pastası
3M™ 09004 Marin Ekstra Güçlü Ovalama Pastası. 3M™ Marin Pastası özellikle oksitlenmiş jelkot ya da marin boyalı yüzeylere sert bir şekilde uygulanmak için özel olarak tasarlanmıştır. Boya yüzeyine sıkıca tutunur ve hemen hemen hiç veya çok az bulaşma yaparak işlem süresince ıslak kalır. Sabit basınçta kuvvetli aşındırma sağlar. Uygulanınca çok az dairesel iz bırakarak çok yüksek bir parlaklık verir. Elle veya makine ile kullanılabilir. Vaks veya silikon içermez. 473 ml.
61.20 TL (VAT including)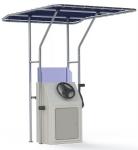 Aluminium T-Top
Aluminium T-Top.
Made of 32 mm Ø anodized aluminium tube. Suitable for any type of console since the connections are adjustable. Waterproof and UV-resistant blue ATLAS polyester fabric that can be removed for maintenance.

Max allowable speed when T-top is ins...
€ 456.78 + VAT
Click here for more.