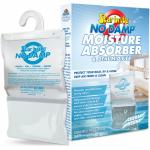 No Damp® asılabilir nem alıcı
Havadaki nemi emip hapsederek küf kokusunu önlemeye yardımcı olur. Pas ve Küf kokularını yok eder. Kışlanan tekne, depo, yazlık ev, bodrum ve diğer kapalı alanlarda kullanılır .
$ 13.77 (VAT including)
81.93 TL (VAT including)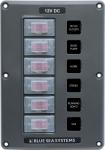 Blue Sea Systems Water resistant fuse panels
Blue Sea Systems water resistant panels. Designed for flybridge and open cockpit applications.
Nominal voltage: 12V, Amperage max. Operating: 45A. Polycarbonate/ABS panel surface is UV-stabilized, flame retardant, and will not corrode. Silicon breaker boots a...
€ 51.04 + VAT
Click here for more.