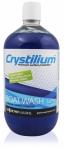 3M™ Marin Ekstra Güçlü Ovalama Pastası
3M™ 09004 Marin Ekstra Güçlü Ovalama Pastası. 3M™ Marin Pastası özellikle oksitlenmiş jelkot ya da marin boyalı yüzeylere sert bir şekilde uygulanmak için özel olarak tasarlanmıştır. Boya yüzeyine sıkıca tutunur ve hemen hemen hiç veya çok az bulaşma yaparak işlem süresince ıslak kalır. Sabit basınçta kuvvetli aşındırma sağlar. Uygulanınca çok az dairesel iz bırakarak çok yüksek bir parlaklık verir. Elle veya makine ile kullanılabilir. Vaks veya silikon içermez. 473 ml.
61.20 TL (VAT including)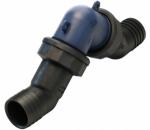 Vetus non-return valve
Vetus non-return valve.

It's keeps the dirty water from flowing back. Made entirely out of high-quality plastic, strong and durable. Connectors must be ordered separately. With connectors varying from 19 mm up to 38 mm, allows to professionally connect. ...
€ 12.29 + VAT
Click here for more.